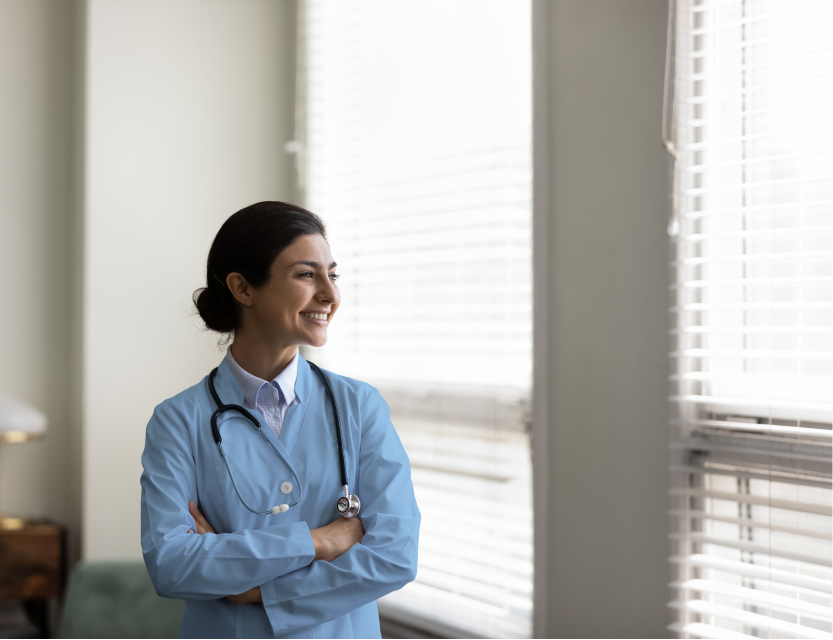 Welcome to the first Family Practice & Community Psychiatry Nurse Practitioner Fellowship in New York State!
Community Psychiatry
The Community Psychiatry Fellowship is unique and offers two programs for Psychiatric Nurse Practitioners:
Psych NP Fellows are full-time salaried employees of CHN, eligible for CHN benefits, and have their own patient panel. They lead and participate in case conferences, attend didactics, receive precepting and mentorship, and engage in specialty rotations. They are exposed to innovative models of community psychiatry that are rooted in evidence-based principles of integrated healthcare. Team-based care, interprofessional education, and practice efficiency are emphasized with ongoing attention toward cultural sensitivity.
Scholars are employed by an external organization and attend the program's didactics and case conferencing. The goal is to create a supportive learning environment for recent PMHNP graduates in community mental health and further develop foundational skills while fostering interagency collaboration.
Patient Care
Psych NP Fellows have their own panel of patients, and their patient load slowly increases throughout their fellowship year. They meet with the preceptors daily to review cases and receive feedback. The type of visits they see are:
Psychiatric evaluation: Psych NP Fellows will complete a full psychiatric evaluation and treatment plan with a new patient. They are expected to develop a differential diagnosis, order lab work, provide referrals (if applicable), and prescribe medication to address patient needs. Psych NP Fellows have two, sixty-minute psychiatric evaluation appointments available per day.
Medication management: Psych NP Fellows will complete follow-up medication management visits to assess the efficacy of the treatment and modify the plan if necessary. They are encouraged to engage in brief, supported psychotherapy during each visit to help the patient achieve goals. Medication management appointments are thirty minutes long, initially with six available per day, and increased quarterly.
Supervision: Psych NP Fellows meet with their assigned preceptor daily to discuss cases and problem solve clinical issues. Initially all notes are reviewed daily and feedback is provided. Preceptors are also available throughout the day to answer questions as they arise. Psych NP Fellows are provided the opportunity to shadow other psychiatric providers and may have their own visits attended by a preceptor, as needed. As the year progresses and Psych NP Fellows become more confident and skilled, the amount of supervision is reduced accordingly.
Rotations
Psych NP Fellows need to understand the complexities of the various areas and how their services can be utilized or consulted upon moving forward. The program offers internal and external rotations to educate the fellows on the health and social services system that their patients encounter. Each rotation has listed objectives that explain the expectation for the learning experience. Examples of past rotations have included homeless care, general psychiatry, ACT/PROS program, neurology, integrated care, substance abuse, and emergency care.
By the end of the year, Psych NP Fellows will be:
Proficient in providing high-quality psychiatric care to the medically underserved population in the community setting.
Experienced in working in a team-based approach and serving as a leader to the behavioral health team.
Capable of seeing 10-12 patients in a full clinical workday.
Competent and skilled in diagnosing and managing a variety of mental health and substance use disorders.
Equipped to treat a wide range of patients of all ages effectively.
Able to demonstrate proficient knowledge of psychopharmacology.
Case Presentations and Didactics
Psych NP Fellows and Scholars virtually meet weekly for three-hour sessions. The first hour is dedicated to case presentation, where Psych NP Fellows and scholars present complex patients from their setting and receive feedback from an expert facilitator. The following two hours are didactics that cover topics including child and adolescent care, seriously mentally ill patients, neuropsychiatry, integrated care, substance abuse, and more.
Psych NP Fellows, Scholars, and FNP Fellows attend a joint monthly lecture that focuses on integrating primary care and behavioral health. Topics that are presented include but are not limited to social determinants of health, homeless care, racial equality, and transgender healthcare.